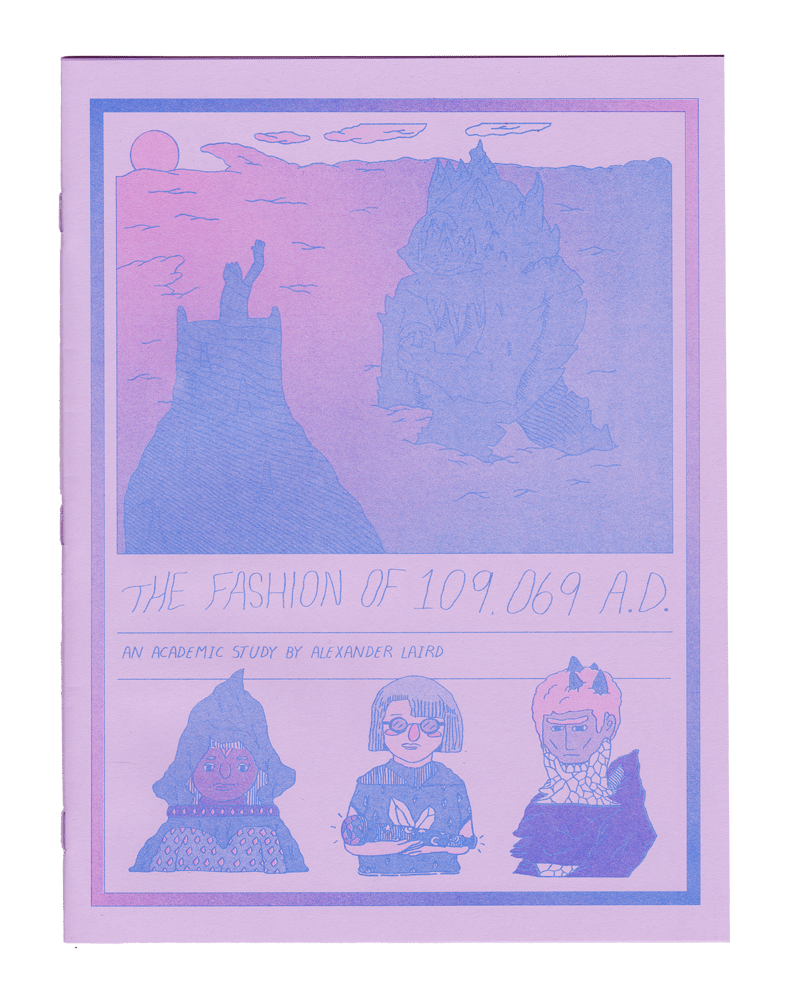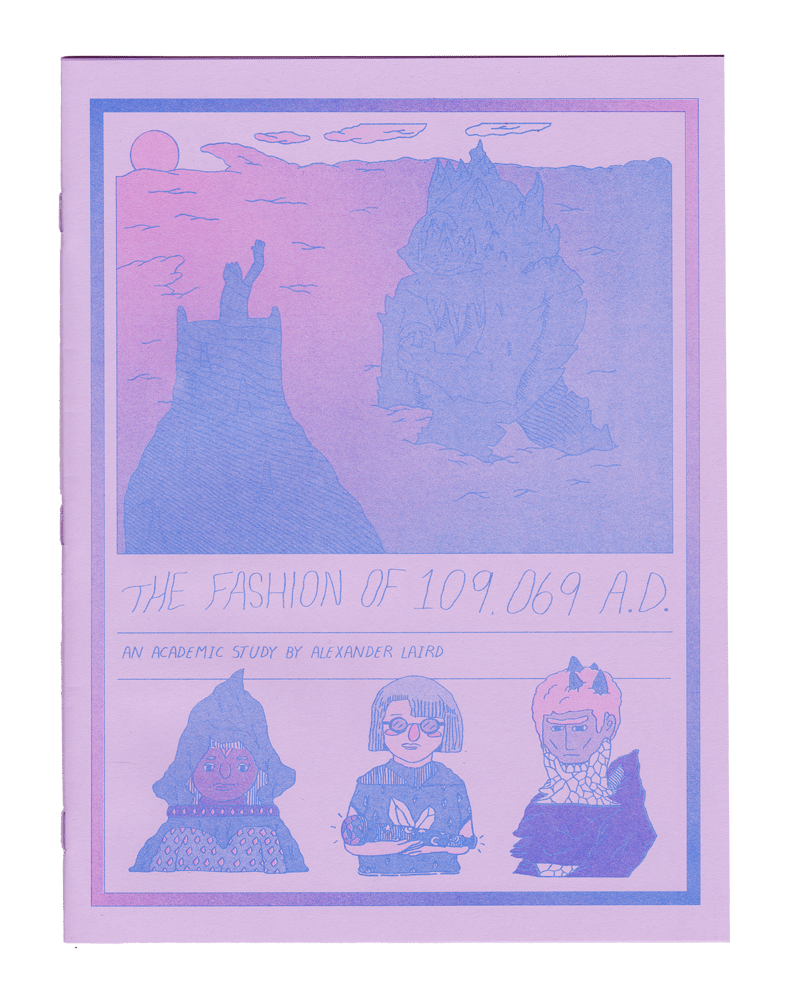 the fashion of 109,069 A.D.
$7.00
The year is 109,069 A.D. - our planet is covered in a poisonous fog, and all of humanity lives on cities on top of behemoths called the "Giantese." What's the fashion like tho?
Here's some book info:
- 8.5 x 11, nice and big broad sheet!
- Printed at the risoLAB in NYC
- Two colour riso: cornflower blue, fluorescent pink
- Lilac paper
- 12 pages
I made a teaser for the book you can watch here.