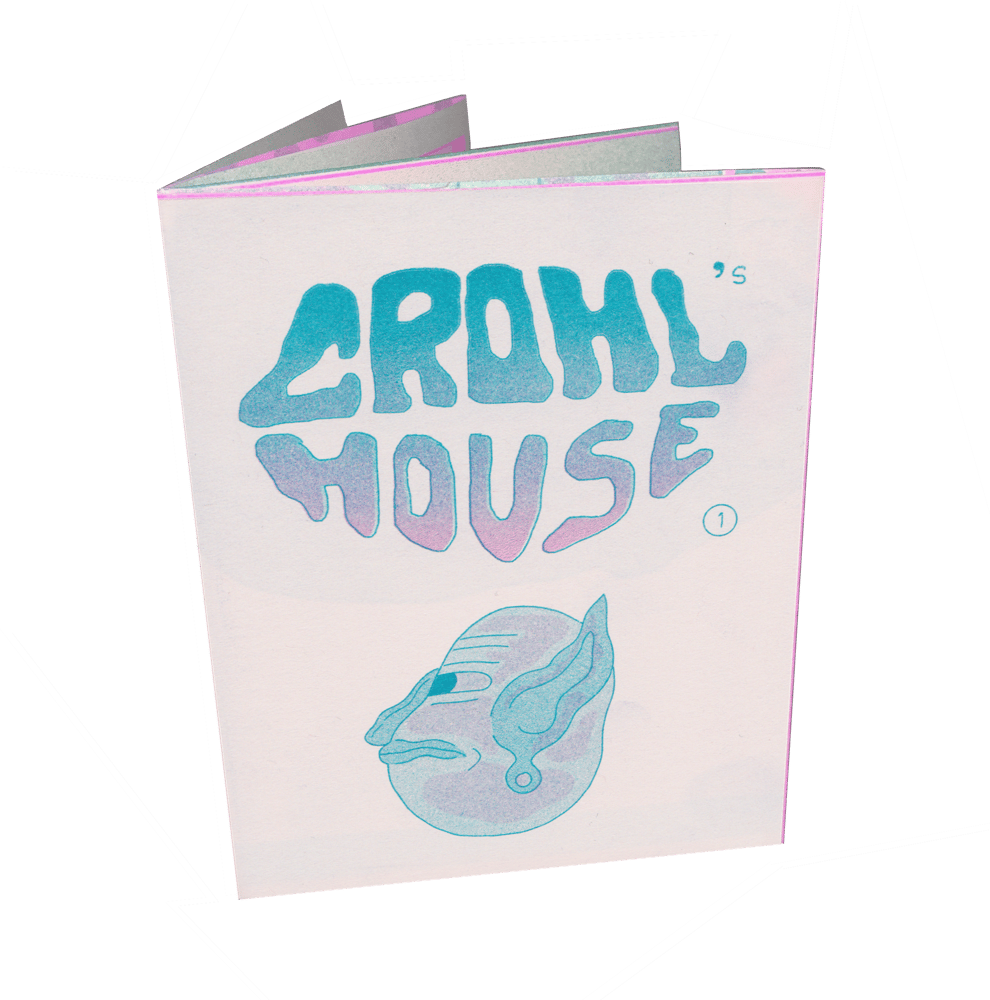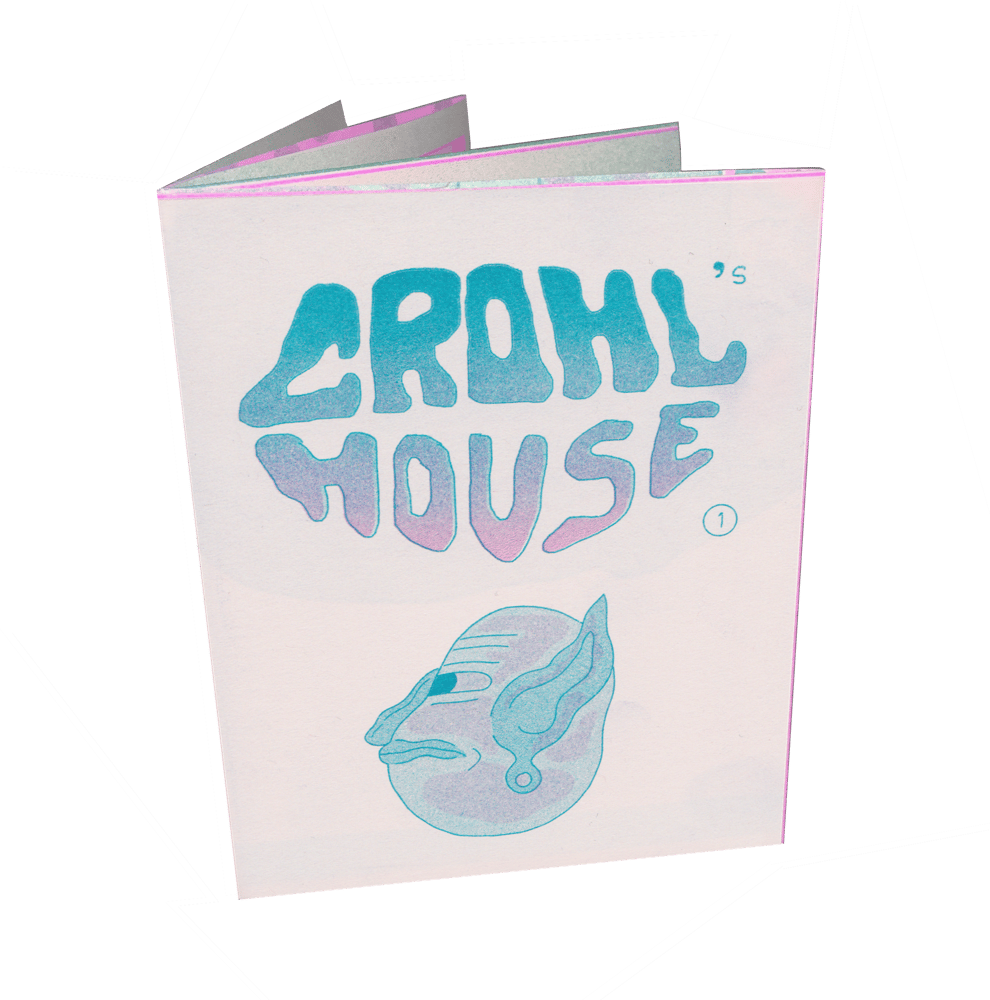 crohl's house ⓵
$3.00
A six page fold short comic about Crohl and the six other lovecraftian godly roommates he lives with.
Unfold the comic for a fun super secret poster you'll not want to miss!!!
Facts you need to know about this comic:
- 3.5 x 4
- Printed on some real nice light pink paper, baby
- Riso printed with FLUORESCENT PINK AND TEAL??? FUCK THAT'S DOPE
- has crohl in it
- I've only printed 90 of these, and once they are gone you will never have this book ever I promise you.
- featured on vice!!!