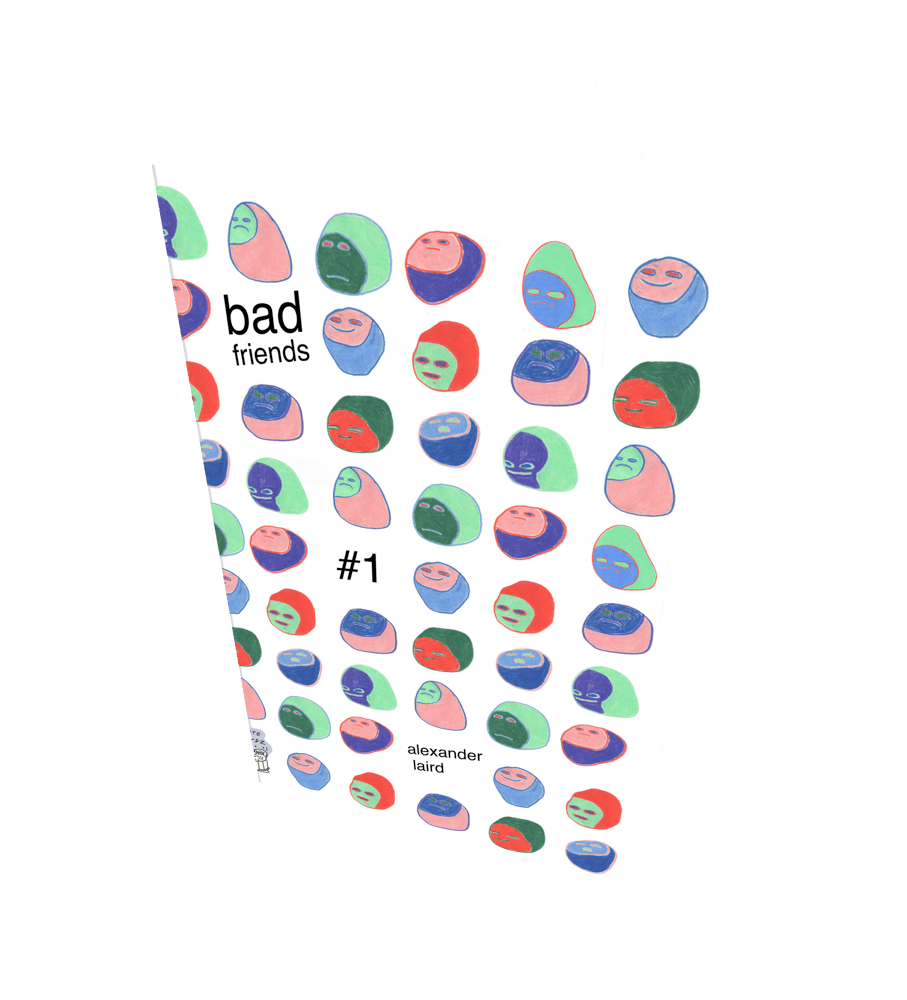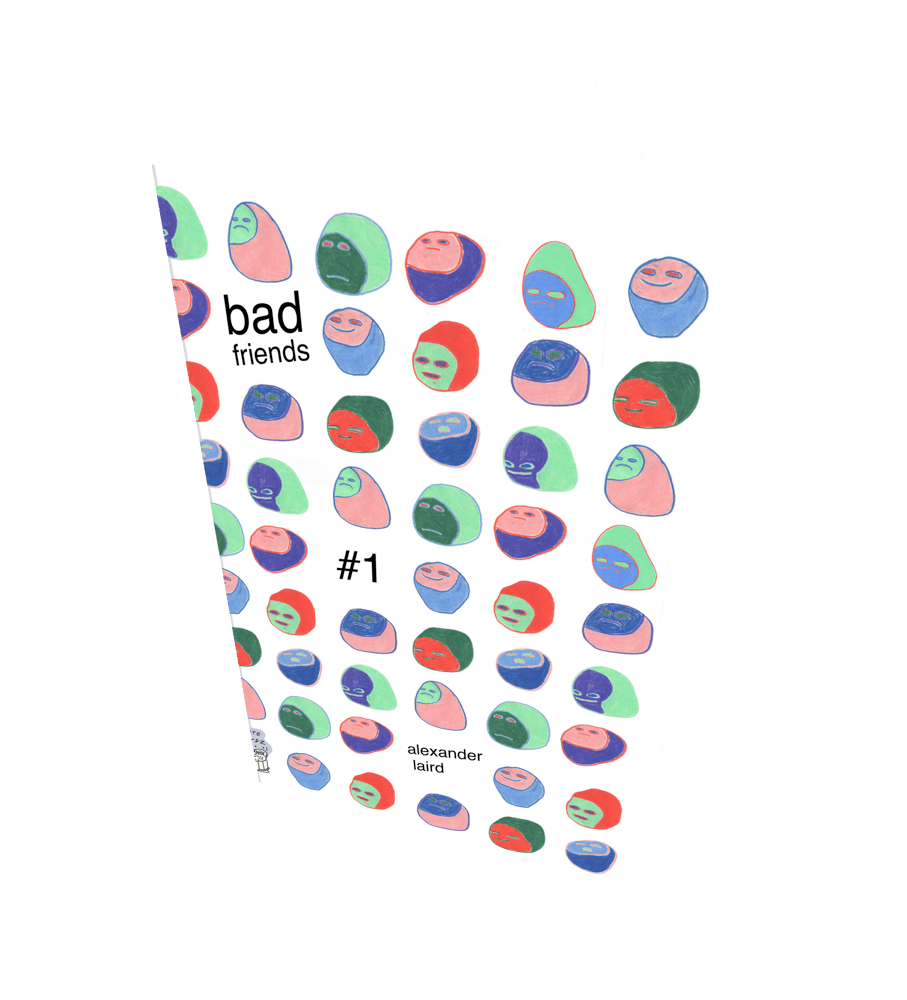 bad friends #1
$7.00
An anthology series consisting of my comix and illustrations.
This collection consists of four short comics: "bad friend," "gf problems," "karate comic," and "i am a fool!"
Some of the illustrations in this book consist of the loveable weirdos, ancient beings, pensive people, and much much more!
The book is 36 pages long, is 5.5 x 8.5, and is in full colour!!!
Third print, 25 copies.
I made a teaser for the book you can watch here.
if purchased with one other item (or more) i'll put a nice little surprise in your package!!